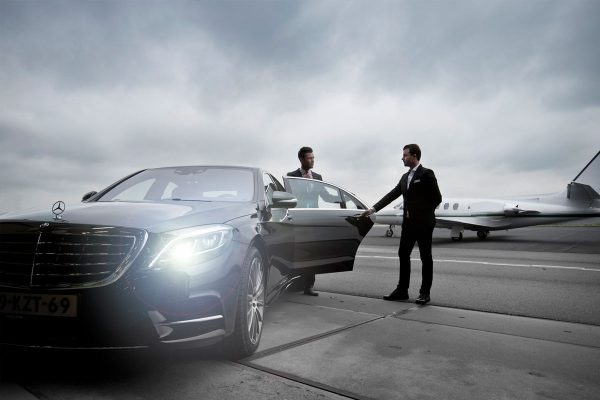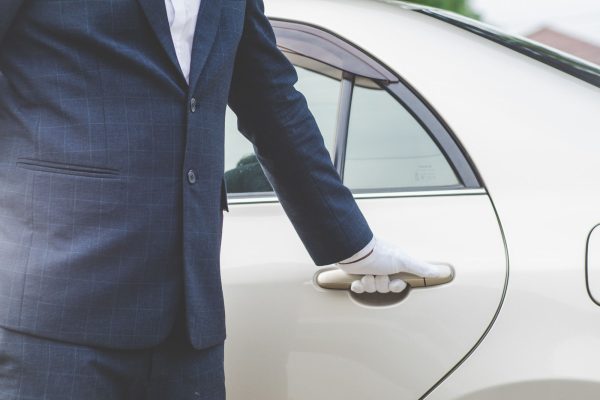 Discover the epitome of premier taxi and chauffeuring services in Oxfordshire, where modern luxury cars await to cater to your every travel need. Our commitment to safety, punctuality, and professionalism sets us apart as the leading choice for licensed private and hackney carriage drivers.
Step into a world of sophistication with our fleet of luxury chauffeur-driven Mercedes-Benz E Class cars and minibuses. Embrace the VIP treatment with our chauffeur services, perfect for a wide array of occasions. From elegant weddings to airport transfers, prom nights to corporate events, business tours to hotel and station transfers, red carpet events to VIP gatherings, college reunions to mid-city travel – we have your journeys covered.
Our team of dedicated, well-trained chauffeurs is always alert and focused on providing you with timely and punctual services to all your destinations. For your peace of mind, we offer state-of-the-art vehicles from the world's most famous brand, ensuring a comfortable and stress-free ride every time.
Relax into the cozy leather seats and enjoy the fast air conditioning of our Mercedes-Benz E Class and Viano, making your journey an experience of sheer comfort. Our chauffeur car service is available for booking 24/7, and you can reach us conveniently via email or our toll-free telephone number.
At our core, we prioritize the safety and satisfaction of our clients. Our vehicles are equipped with advanced security systems, climate control, navigation, music systems, powered AC, and cutting-edge sensor technology, ensuring a smooth and secure ride.
Entrust your travel to our team of professional and highly experienced chauffeurs, certified by government institutions. Beyond being smartly dressed, they possess an in-depth knowledge of picnic spots, public places, traffic conditions, significant landmarks, and the city's external and internal routes, ensuring your journeys are not only seamless but also enriched with valuable insights.
Ride with confidence and sophistication with our taxi and chauffeuring services, where every detail is meticulously attended to. Experience the pinnacle of luxury transportation in Oxfordshire. Book your next journey with us, and let our dedication to excellence elevate your travel experience to new heights.
VIP & Chauffeur Services – Luxury Redefined
Welcome to our world of VIP & Chauffeur services, where luxury, elegance, and personalized attention merge to create an extraordinary travel experience. Designed for discerning clients who expect nothing but the best, our VIP services cater to your every desire, ensuring you arrive at your destination in style.
1. Unparalleled Luxury: Our VIP services epitomize opulence and sophistication. Step into a realm of luxurious comfort, where every detail is meticulously crafted to meet the highest standards of elegance.
2. Prestigious Fleet: Our fleet boasts an exclusive selection of top-of-the-line vehicles, featuring prestigious brands and the latest models. From sleek sedans to spacious SUVs, our chauffeur-driven cars offer a memorable ride for any occasion.
3. Professional Chauffeurs: Our chauffeurs are more than just drivers; they are your personal concierge on wheels. With years of experience and an unwavering commitment to professionalism, they ensure your journey is smooth, safe, and seamless.
4. Discreet and Courteous: Our chauffeurs understand the importance of discretion and courtesy, allowing you to relax and focus on your priorities while we take care of your transportation needs.
5. Tailored to Your Needs: We tailor our VIP services to cater to your specific requirements. Whether it's a business trip, red carpet event, wedding, or any special occasion, we create a bespoke experience tailored exclusively for you.
6. Global Reach: Our VIP services extend beyond local borders. Wherever your travel takes you, we're there to cater to your needs with the same level of excellence and attention to detail.
7. VIP Event Support: Planning a VIP event? Count on our experienced team to handle all your transportation logistics flawlessly. From coordinating multiple arrivals to ensuring VIP guests receive red-carpet treatment, we've got you covered.
8. Exquisite Amenities: Our VIP vehicles come equipped with luxurious amenities, offering you the perfect blend of comfort and convenience during your journey. From climate control to entertainment systems, every detail is curated to exceed your expectations.
9. 24/7 Availability: Your VIP experience is not limited by time constraints. Our services are available round-the-clock, ensuring you have access to premium transportation whenever you need it.
Indulge in the ultimate VIP & Chauffeur experience, where every moment of your journey is a reflection of luxury redefined. Whether it's for business or pleasure, let us elevate your travel with unparalleled comfort, elegance, and personalized service. Contact us today to embark on a journey that goes beyond transportation, where the essence of luxury awaits you.