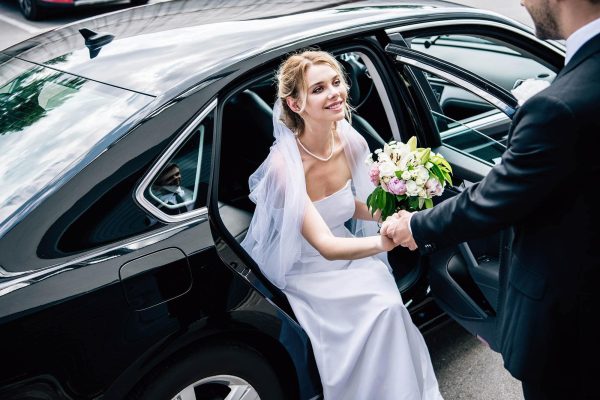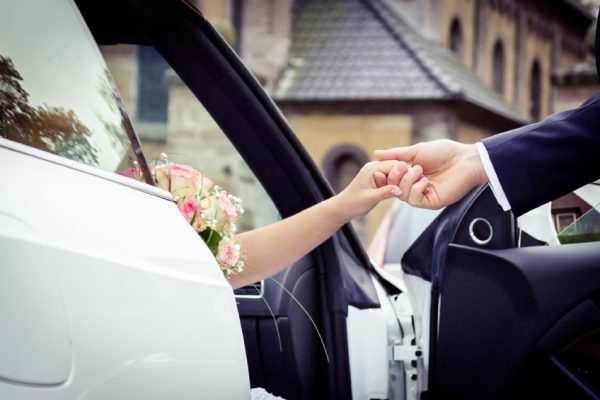 Prepare for your big day with a touch of luxury and elegance by booking your dream car in advance – a magnificent Mercedes that perfectly complements the most important day of your life – your wedding! This is a day you'll cherish forever, and we understand the significance of having a special vehicle and impeccable services to make it truly unforgettable.
Drop us an email with your wedding requirements, and we'll be thrilled to provide you with the car of your dreams. Whatever service you envision for your wedding, we are here to make it a reality. From a fully dressed car for the bride and her father, to a range of elegantly dressed saloons and MPVs for the bridesmaids and close family, we have you covered.
Seeking a more understated yet luxurious ride to the church? Just a few steps away, we'll be there to provide you with the perfect standard drive. Your wedding day is unique, and we will go above and beyond to cater to your every need.
As we work on making your wedding dreams come true, feel free to ask for any additional elements to add that special touch. From specially colored ribbons to honeymoon transfers or pink champagne on ice, we are delighted to assist in creating an experience that reflects your style and preferences.
Beyond Mercedes, we offer an array of luxurious options for your wedding. Whether it's a regal Bentley, a classic Roll Royce, an extra special vintage car, or even a charming double-decker bus, we have partnered with incredible companies to bring your wedding visions to life.
Make your wedding day a spectacular affair with our impeccable services, leaving you with cherished memories that will last a lifetime. Let us be a part of your special journey, turning your wedding into a captivating celebration of love and luxury. Contact us today to begin planning the wedding of your dreams.
Elevate Your Wedding with Exquisite Wedding Cars
Your wedding day is a once-in-a-lifetime occasion, and at the heart of this memorable celebration lies the choice of your wedding cars. We understand the significance of making a grand entrance and creating lasting impressions. That's why we take immense pride in offering a collection of exquisite wedding cars that perfectly complement your special day.
1. Unmatched Elegance: Our wedding cars exude timeless elegance and sophistication, making them the ideal choice to match the splendor of your wedding day. From classic vintage cars to modern luxury vehicles, we have a range of options to suit your taste and style.
2. Tailored to Your Vision: We believe in curating personalized experiences, and our wedding cars are no exception. Whether you envision a traditional, romantic theme or a contemporary, chic affair, our fleet of diverse wedding cars ensures there's a perfect match for every dream wedding.
3. Professional Chauffeurs: On your special day, we provide more than just a car; we provide a seamless and stress-free experience. Our professional chauffeurs are not only skilled drivers but also courteous and attentive to your needs, ensuring you feel like royalty from the moment you step into the car.
4. A Grand Entrance: Arrive in style and create a grand entrance that leaves your guests in awe. Our wedding cars add an element of luxury and opulence to your big day, setting the stage for a magical celebration.
5. Photogenic Moments: Our wedding cars serve as a stunning backdrop for your wedding photos, capturing cherished moments that will be treasured for generations to come.
6. Comprehensive Services: Beyond the wedding day, we offer a range of services, including pre-wedding transportation, airport transfers for out-of-town guests, and even honeymoon transfers to ensure your entire wedding journey is seamless and exceptional.
7. Impeccable Maintenance: Each of our wedding cars is meticulously maintained to ensure they are in pristine condition, reflecting the utmost care and attention to detail.
8. Timely and Reliable: Punctuality is paramount on your wedding day, and we take great care to ensure our wedding cars arrive on time, ensuring a smooth and stress-free experience for you and your guests.
With our exquisite wedding cars, you can be assured that your wedding day will be elevated to the highest level of elegance and sophistication. Allow us to be a part of your special day, creating memories that will be cherished forever. Contact us today to explore our stunning collection of wedding cars and begin your journey towards a wedding day filled with grace and glamour.